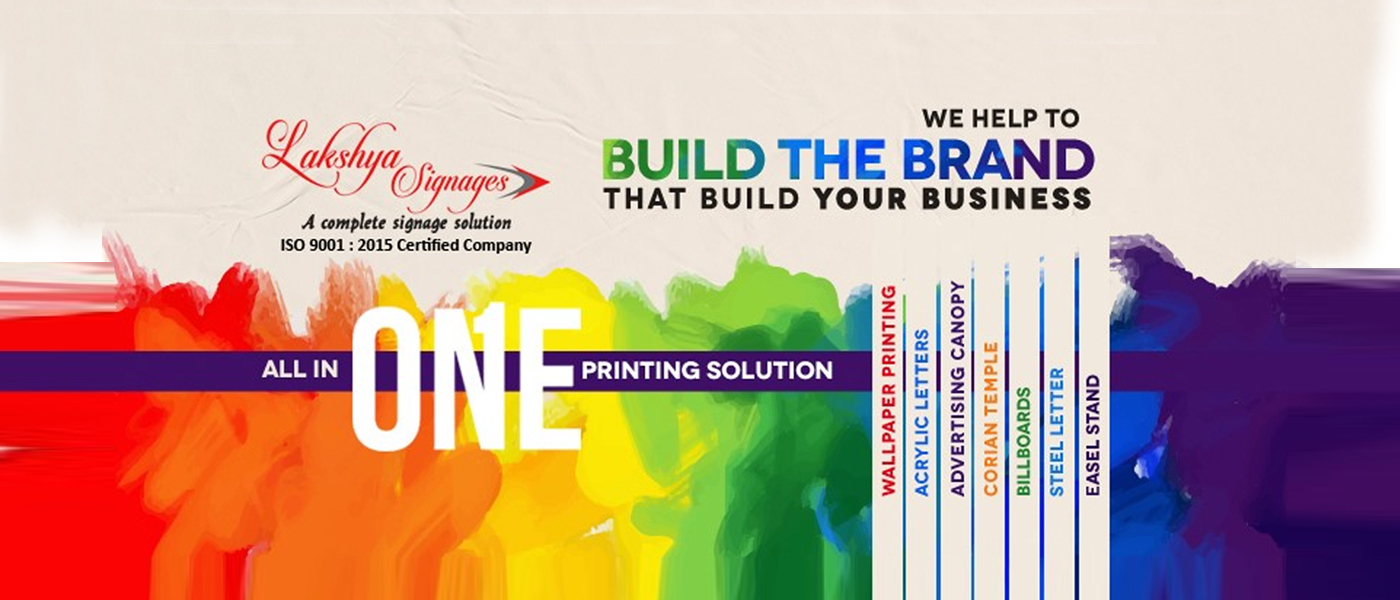 What is branding? In simple words, it's the way of developing an identity for your organization or its products. A brand is an idea or image people have in their minds regarding your products. Branding helps you to thrive in this highly competitive market. To develop your brand you have to be strategic in using outdoor and in shop branding service in Delhi NCR. Right uses of Signages help the organizations to develop their brands strategically.
In shop branding
In shop branding includes every minute aspect of your shop. It brings life to your retail with the detailed information through wall designs, Signages, flexes, hoardings, and boards. As long as a customer stays inside the shop they get information about your retail in a way that they would remember for a long time. Let's look at different kinds of in shop branding service in Delhi NCR:
Wall branding – The creative use of walls in the retail premises help you to attract more customers. Expert consultants like Lakshya uses the walls and floors spaces aesthetically and scientifically to depict the company logo, products, mission, and values. With the right design and information, experienced branding services help you connect with the customers efficiently.
Glass film branding – This is one of the most innovative, sophisticated, and newest forms of designing on the blank glasses indoor like the entry and exit doors of a retail or supermarket. With the right design, the concept catches the attention of everyone who passes through the facility.
Reception and cash counter Signages – These are places where every visitor passes and stands for a while either to get information or pay the cash. We always see the organizations' names or logos behind these counters. Some retails even put images or information of products artistically so that visitors get to know about the products quickly.
In shop branding tools include several other concepts as well such as frosted films and one-way vision films.
Outdoor branding
Outdoor branding can be as creative as indoor ones. The Outdoor Branding Service in Delhi NCR offers multiple branding solutions to their clients. The branding includes billboards and hoardings. The experienced branding solution providers listen to your needs carefully, understand your objectives, and get to know your values while creating outdoor branding solutions. They are creative to no extent. With the finest quality products, they develop attractive billboards and large or small hoardings that catch the attention of onlookers.
Branding is indispensable these days when the market is getting extremely competitive. With the right choice of branding products, your organization and products can penetrate even the toughest markets where your competition is with the strongest players in your industry.