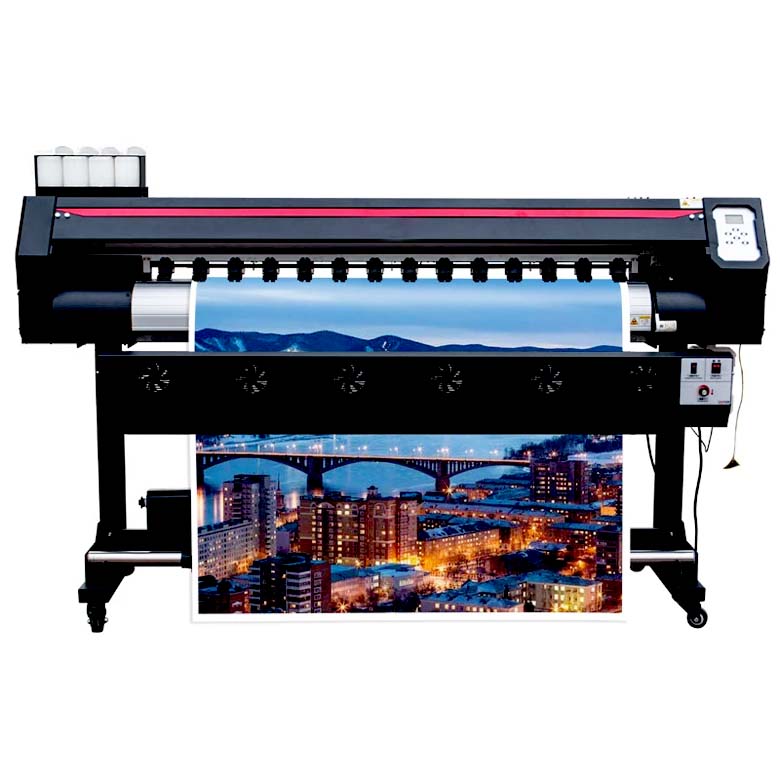 Flex printing is a traditional mass media advertising tool. Advertising is a form of interaction that has been for a long time and will continue to exist as long as the human race continues. Flex banners are an important mass medium advertising tool for brands, service providers, and a variety of other businesses. A brightly coloured sign goes a long way toward catching people's attention. Flex printing, which is utilized in a variety of sectors, is a process of capturing and turning original art images into diverse colours. The flex business, and hence the flex printing machine market, is also being driven by cheap deployment costs and a longer lifespan.
Necessity of flex printing
Today, we could see flexes of different sizes and shapes everywhere. It is not only an effective ad medium but also an inexpensive way to display important information.
Flex is a polyvinyl chloride (PVC)/polyethylene (PE) sheet frequently used to produce high-quality digital prints for outdoor hoardings and banners, which are typically printed in CMYK mode by big colour solvent ink printers. Because of their low cost and durability, these prints are utilized instead of handwritten banners.


Flex printing is a low-cost method of outdoor advertising. Depending on the amount of space available, the visuals can be changed, amplified, or compressed. Flex printing is so adaptable that you may tailor it to your client's specific requirements.


Advantages of Flex printing
For business or any other organization, flexes have multiple advantages. Take a look:
Flex printing can be utilized in Hoarding printing, vinyl printing, board printing, canvas printing, glass lamination printing, wall wrap printing, banner printing, and backdrop printing.


Flex printing design is built of high-quality, long-lasting, and natural-looking materials. Flex printing produces a design that is slick, smooth, and glossy. Flex printing advertising is easily accessible to the target audience.
Benefits of hiring professional Flex printing services
Hiring professional flex printing services has multiple benefits for an organization:
Printers associated with professional Flex printing have access to a wide range of resources. In comparison to what you would have if you were printing at home, they have a wide range of possibilities for you to pick or just choose from. As a result, professional printers ensure that everything is completed according to your demands.


If you want to promote your business in the marketplace, you don't want to skimp on the printing quality of your documents, cards, banners, brochures, magazines, and other materials. Your company's reputation is reflected in your printed documents. When opposed to in-house printing, professional flex printing services give better, higher-quality printing. They have sufficient knowledge and the most up-to-date machines to attain higher detail goals.


Hiring expert printing services will save you time and effort. They are professionals who accomplish their work in a shorter amount of time.

Flex banners have grown in popularity in recent years, as large, colorful, and vibrantly printed flex can make a great impression while conveying any information to the consumer.