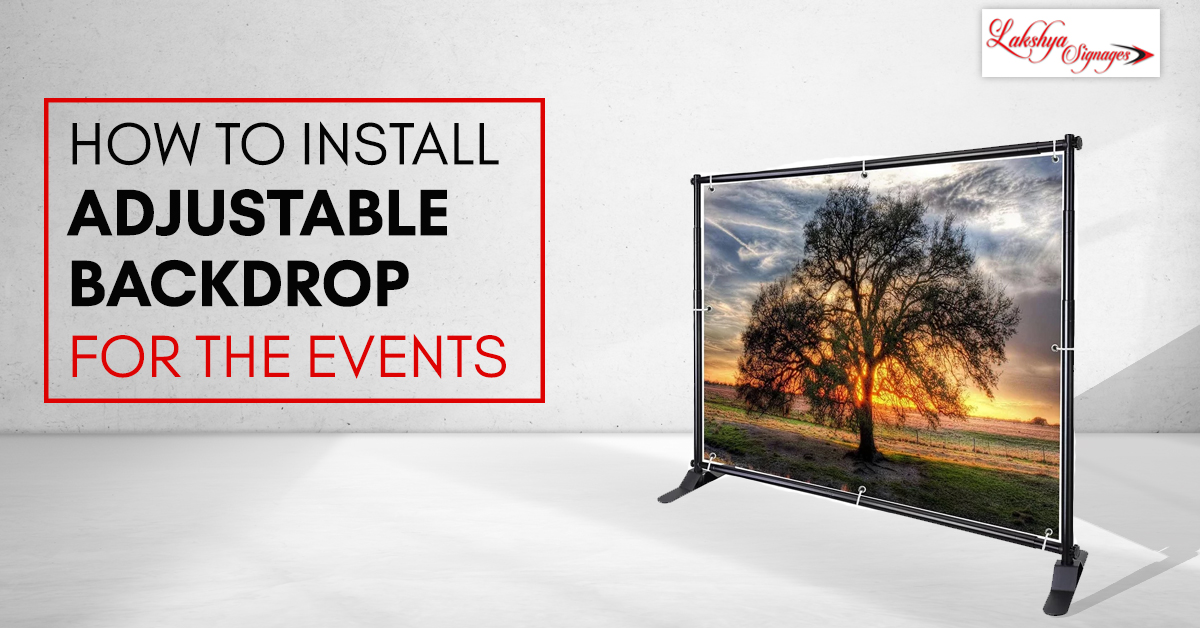 Used behind the covering entire the stage, with full coverage the printed overall story behind the event called backdrop. The Adjustable backdrop stand makes the hassle-free and fast installation take up & take off. It takes a little time and manpower to install.
This backdrop is the best for addressing the audience up to 300-400 seating capacity. It's a self-standing backdrop, no required support.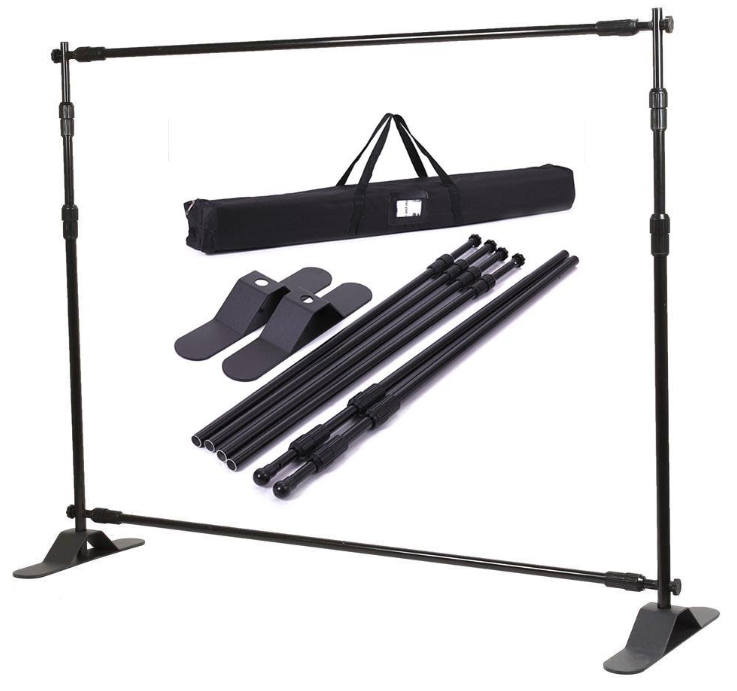 Usually, used in the auditorium hall, seminar, open ground, collage festival, student cultural programmed celebration, exhibition, wedding ceremony, etc..
Content is printed on roll form media and it is customized according to the fold-able backdrop, adjustable up to 8'x8′ minimum 4'x4′ printed, printing, normally used for birthday, kitty party, quality solvent print, UV print for best quality backdrop stand order execution within 24 hrs.
Drop
Backdrop birthday or event. It tells us detail about the event is going on sometimes it happens that made a plan urgently so it gets more time to arrange as well a fabricating print and hardware so very easy to keep ready-made backdrop stand.
Another way to make the temporary backdrop through ms pipe fabrication any size it takes a lot of time and money
Adjustable Backdrop Stand
While planning a business exhibition event we make a temporary backdrop that is made of flex and MS pipe fabrication as well as required size.
Once upon a time I got a work order from high profile community and was given time to finish within 5 minutes to install the backdrop with no supporting and no digging and interview was scheduled to finish within 35 minutes live screening and completely it was finished to a within 5 minutes from that area.
Adjustable Backdrop Weight And Stability
These portable backdrops are high-quality powder coating stuff no chance to get rust and can be used multi times. the overall total weight comes 7-8 kg
Re-Sizable Backdrop
These backdrops are so user-friendly that can be adjusted as per our requirement from 4.5ftx4.5ft to 8ft x 8ft, within 10 minute
How did you like this idea?
What is the closed size of an Adjustable backdrop?
The best use of out-door domestic or international, most people asked about size point view of handing in the flight, closed size is 3″x3″ dia, length 5 fits with compact packed. Advertising media can be used as a flex banner.
For lightweight and exclusive print you can use latex print quality on fabric media.
For backdrops stand contact Lakshya signages.